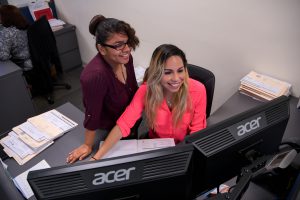 ABOUT SEABOARD SOLUTIONS
Seaboard Solutions is an elite provider of logistics and supply chain solutions. Our flexible, full service approach enables us seamlessly to integrate within your business model for immediate positive impact on your supply chain. We are more than a third-party logistics provider, we are your business partners.
Our Mission
OUR MISSION is to be an elite provider of logistics services through delivering consistent high level service and by creating a positive environment where our employees can work in partnership with our customers; to always provide them the highest quality service without exception.
Our Vision
OUR VISION is in line with the company's mission, Seaboard Solutions will deliver the highest value to our customers as an elite provider of logistics and supply chain solutions, globally. Seaboard Solutions will never cease to uphold our commitment to lasting partnerships through our pursuit of excellence and value added supply chain solutions.
Our Values
OUR VALUES serve as our approach to business as well as the world.
Collaboration:  Flexible with clear transparency and accountability
Diversity: As inclusive as our services
Quality: Superior service
Performance: High-level execution
Our Approach
OUR APPROACH is to work in partnership with our customers, and provide the most effective level of service throughout globally.
We've created our own advantage providing customized and flexible solutions that optimize partnerships. Further, our web-friendly Solutions Center allows our customers to efficiently access a variety of secure and reliable online services.
ETHICS, COMPLIANCE & SUSTAINABILITY
Adhering to our vision, mission and values, as an elite provider of logistics solutions, we embrace the pursuit of business in an ethical manner. Seaboard Solutions, and through its selection of subsequent transportation providers, is committed to conducting business responsibly and to reducing our impact on the environment, wherever possible.
Lasting partnerships are supported by our pursuit of excellence, a mutual benefit to our customers, employees, service providers and partners. Through seeking business opportunities in this manner we provide dependences, establish trust and achieve mutual success with complete transparency. To learn more about our Code of Ethics.
GLOBAL TEAM. WORLD CLASS RESULTS.
LEADERSHIP TEAM